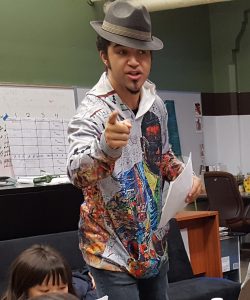 Rahman Jamaal McCreadie
Theater and Hip Hop Instructor and Director
Rahman is an emcee, writer, poet, musician, actor, dancer and martial artist. He began teaching professionally in San Francisco's Bay Area in 2003 after starring in the critically-acclaimed Sundance Film Festival feature-length film "The Beat", which aired internationally on television between the years of 2005-2014. In 2004, he graduated from the University of Southern California's School of Cinema-Television with a major in a Critical Studies and double-minor in both Communications in the Entertainment Industry and Music Industry. He wrote and developed the first VAPA/Common Core and UC-standard-approved Rap/Emcee curriculum. In 2015, he became Executive Director of the educational nonprofit and 25-year global network Hip Hop Congress.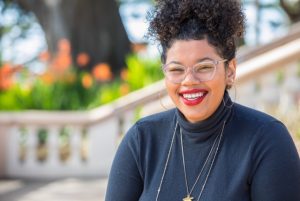 Reyna Brown
Theater Instructor
Reyna is a poet, playwright, director and educator. She teaches performing arts enrichment programs with Handful Players and other arts organizations at a number of SF public schools and community centers where she uses theatrical tools and team building activities to create youth development opportunities. She works with San Francisco's Human Rights Commission on expanding student relations councils at schools. She is an active member of the Artistic Ensemble, a theater troop inside of San Quentin State Prison. In 2019, she interned in Governor Newsom's office with his legal clemency team. She graduated from the University of San Francisco with a BA in Performing Arts & Social Justice with a concentration in Theater and a minor in Peace and Justice Studies. At USF, Reyna was elected Student Body President and has been recognized multiple times for her impact and creative growth, including with the Leo T. McCarthy Public Service Award, the Cathy Gallagher Performing Arts & Social Justice Award, and the Schlegel Social Justice Award.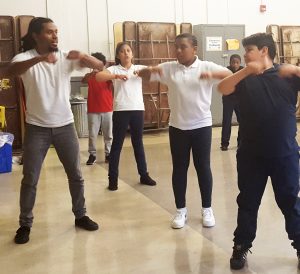 Ben Baker
Theater, Dance, and Clowning Instructor
Ben has worked with many organizations in San Francisco, sharing his techniques of Contemplative Arts with students at the San Francisco Unified School District, Department of Recreation and Parks, Mission Cultural Center for Latino Arts, Circus Center, AcroSports, Summer Institute for the Gifted, and the Richmond District Neighborhood Center. In addition to teaching, Ben is a performance artist, and has worked at a number of theatre troupes, including Theater of Yugen and the San Francisco Shakespeare Festival. He is also a contemplative artist and meditation instructor. He has an MA in Drama from San Francisco State University and an MFA in Contemporary Performance from Naropa University. He is the founder of the performance troupe, Dynamism Movement.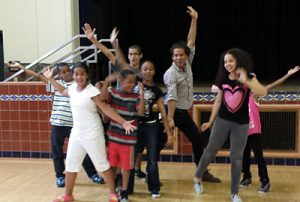 Ryan Marchand
Theater Instructor and Director
Ryan was a founding member of 11th Hour Ensemble, a physical theatre troupe melding dance and theater forms, and the recipient of a CA$H Grant for an original adaptation and performance of "Alice." In 2017, Ryan performed in the African American Shakespeare's production of "Midsummer Night's Dream." In 2016 and 2015, Ryan directed a series of short plays for Playwrights Foundation's Flash Plays Festival. Ryan has served as stage manager and movement director for Guerilla Rep in various productions. He co-directed their premiere at the 2014 DIVAFEST in San Francisco. He has performed in a range of SF Theatre events including the San Francisco Theatre Festival at the Yerba Buena Gardens and the Bay One Acts Festival. In 2013, Ryan performed in San Francisco State University's production of "A Chorus Line". Ryan also performs with Theatre of Yugen, whose work is founded in traditional Japanese theater forms. In June, 2014, Ryan performed in their world premiere of "This Lingering Life," produced in collaboration with the Playwrights Foundation and in their production of "Dogsbody", which premiered at the Yerba Buena Center for the Arts. He first began working with children at Ryo Dojo, where he studied Hawaiian Kenpo karate under Grand Master Bill Ryusaki for over nine years. Ryan has worked with Theatre of Yugen on their residency with Rosa Parks School to create a contemporary Kyogen comedy with their elementary school students. Ryan graduated from San Francisco State University with a B.A. in French and a minor in Theatre Arts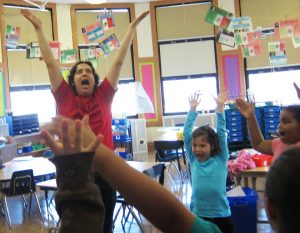 James Mayagoitia
Theater Instructor and Director
James is a classically trained singer, actor and teacher and was a founding member of 11th Hour Ensemble: an ensemble based, physical theater company. Most recently, he was in the cast of San Francisco Playhouse's regional premiere of "The Christians" and appeared in the regional premiere of "Heathers: The Musical", with Ray of Light Theatre and their production of "The Rocky Horror Show." Previous favorite credits include "Hedwig and The Angry Inch" at Boxcar Theatre, "A Chorus Line" at San Francisco State, "I Never Lie" with 99 Stock Productions, and in "Candide" at the Lamplighters Music Theatre. He co-directed an adaptation of Anton Chekhov's "The Seagull" with 11th Hour at the Bay One Acts Festival to great reviews. James has also worked with several accomplished directors in the Bay Area including Barbara Damashek, Mark Jackson, and Bill Peters. He has performed at The Noh Space, San Francisco Theatre Festival, ODC, Shotgun Players, and The Dark Room. James began his teaching career in Los Angeles, where he was the personal assistant to Stephanie Vlahos, director of The Full Circle Opera Project: a high school repertory company devoted to arts outreach and presenting opera to schools throughout the greater Los Angeles Area. This program is in residency at The LA County High School for the Arts, which is James' Alma Mater. In addition to assisting the program director, James taught and mentored the students in acting, singing and movement. James graduated (magna cum laude) with a B.A. in Drama from San Francisco State University, where he performed in several productions.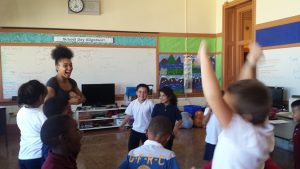 Tristan Cunningham
Theater and Clown Instructor
. Tristan started performing when she was only ten with Vermont's own country circus, Circus Smirkus. After touring for eight years, she changed her focus to acting and graduated from S.U.N.Y Purchase Acting Conservatory. Professionally, Tristan performs extensively and frequently throughout the San Francisco Bay Area, including with Circus Bella, California Shakespeare Theater, The Aurora Theater, New Pickle Circus, Circus for the Arts, The San Francisco Mime Troupe and African American Shakespeare Company. In 2016, Tristan received Theatre Bay Area's Outstanding Actor Award for her principal role in "The Taming of a Shrew" at Marin Shakespeare Company and was a recipient of the 2017 Best Ensemble Award for Lorraine Hansberry Theater's production of "Home" was nominated for an Outstanding Actor Award for her principal role in that production. Other credits include "Around The World in 80 Days" with TheatreWorks, "Skeleton Crew" with Marin Theater Company, "Julius Caesar" with African American Shakespeare Company, "The Road to Hades" with Shotgun Players, "Tenderloin" with The Cutting Ball Theater, "A Midsummer Night's Dream" with The San Francisco Shakespeare Festival, "The Arsonists" at The Aurora Theater, and "A Winter's Tale", "Comedy of Errors", "A Midsummer Night's Dream," and "Life is a Dream" at California Shakespeare Theater, and "And I and Silence" at Magic Theatre, and "Tree" and "1-2-3" at SF Playhouse.  She is a proud member of Actors Equity Association. Tristan has served as the Director for the Circus Center Summer Camp and as a lead teacher for Prescott Circus Theater.  As a teacher, Tristan is recognized for her ability to instill children with a strong sense of self confidence and body awareness through clowning and circus arts.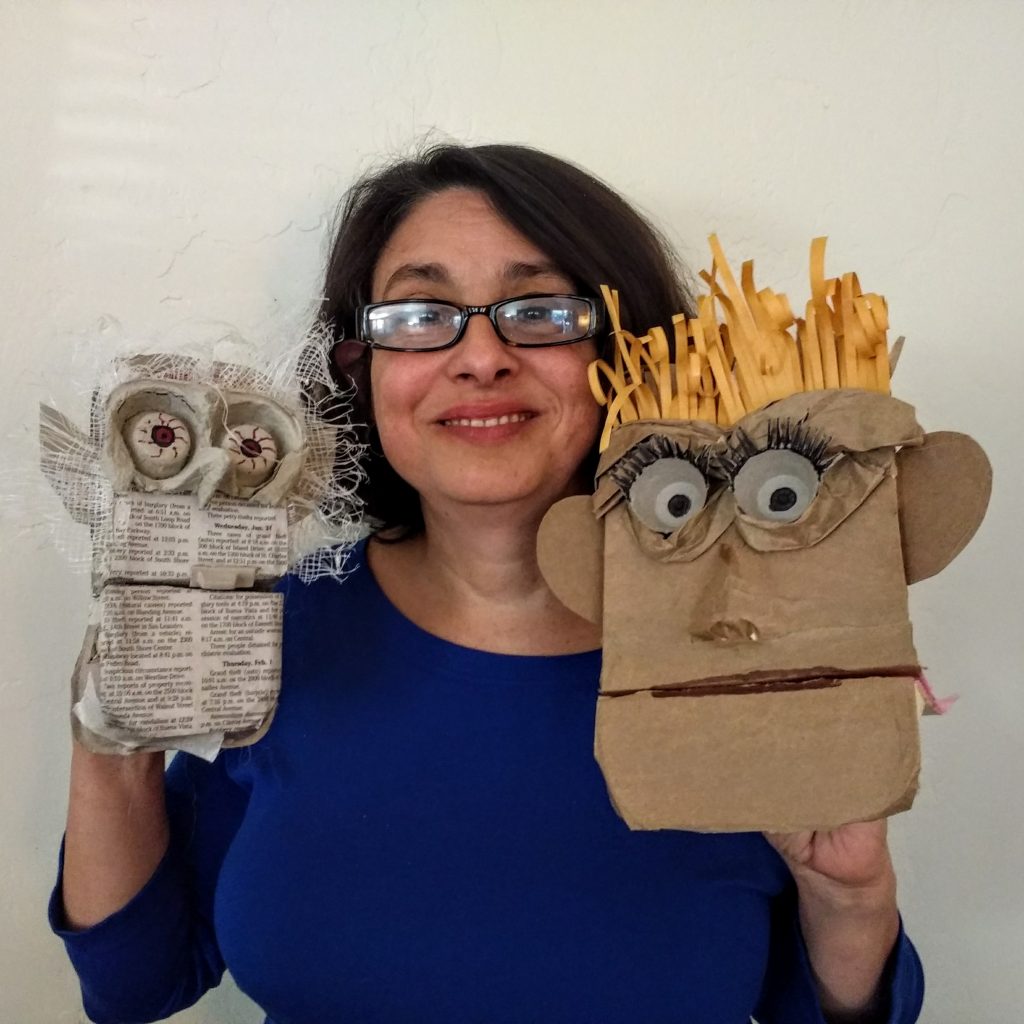 Laura Echegaray
Puppetry Instructor
Laura is an architect, avid paper crafter, puppeteer, journalist, poet, Spanish teacher and translator. Her parents, a Sociologist-Poet-Artist and Chemistry Professor, instilled in her the love of science and art at an early age. Laura combined these by earning a Master's degree in Architecture. She has worked in the field for more than 10 years and began volunteering in classrooms in 1995. As a professional teaching artist, she has worked with the School of Choice and the Museum of Children's Art (MOCHA) where she taught puppet making at many elementary schools in the Oakland Bay Area, and with the Triton Museum of Art teaching in San Francisco schools.  In 2001, Laura designed, wrote and constructed a puppet play based educational campaign about Latinos with disabilities that earned a San Francisco Certificate of Honor for disability awareness delivery. She also worked as an English-Spanish translator and interpreter and language teacher in private and public schools in the San Francisco Bay Area. Laura received her Bachelor degree in Environmental Design and a Master's degree in Architecture from University of Puerto Rico and worked in architecture at various firms in Puerto Rico and the East Bay Area.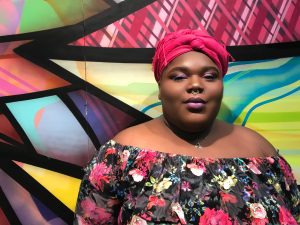 Tassiana Willis
Spoken Word Instructor
Willis is an artist born and raised in San Francisco. They have performed their art at the Warriors half time show, Herbst Theatre, the historical War Memorial and even on top of Oakland's City Hall building. Through their poetry, acting and singing, Tassiana is known for bringing people to tears one moment and hysterical laughter the next. They believe that art has the power to heal and transform. Tassiana has worked with multiple youth organizations in the Bay Area and finds immense joy in working with young people to develop their voices and craft.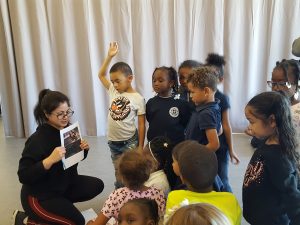 Natalie Ayala
Theater Instructor
Natalie is an actress and teaching artist. She currently is in the San Francisco Shakespeare Festival production of "The Comedy of Errors" on Tour where she plays Luciana and Duke. Other recent performances include "Romeo and Juliet" on Tour where she played Juliet with the San Francisco Shakespeare Festival, "Memoria del Silencio" at the Mission Cultural Center for Latino Arts, and she also was featured in the musical "In The Heights" with Plethos Productions. As a theater teaching artist, she works with San Francisco Shakespeare Festival and Kid Stock where she directed "Monster Mash". She graduated from San Francisco State University with honors and a B.A. in Theater Arts.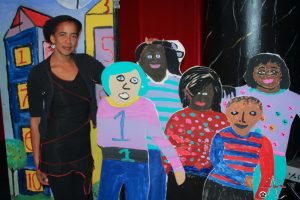 Rene Walker
Costumer
Rene has extensive experience in the area of Costume and Fashion Design. She has worked with some of San Francisco's most popular theaters: Magic Theater, Brava! Traveling Jewish Theater, Chabot College, and Word for Word Theater. For over twenty years, she had been the Resident Costume Designer for The Medea Project, Theater for Incarcerated Women and The Women's HIV Circle, in collaboration with Rhodessa Jones and Cultural Odyssey. Rene is also an artist and has worked directly with Handful Players' students creating and painting sets and props. Rene's fashion line STYLEVIBES, debuted at the 2015 AFRO FASHION SHOW at the African American Art and Culture Complex.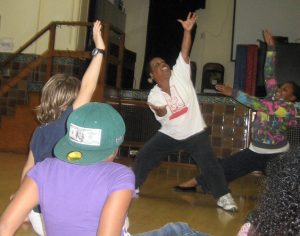 Shakiri
Theater and Movement Instructor
Goldie and Izzie Award winner Shakiri has been a performer and choreographer in the San Francisco Bay Area for over thirty years. Shakiri is a member of the internationally acclaimed Zaccho Dance Theater Company and has performed with them throughout the United States and abroad since 1988. She has written, directed, and choreographed several dance and theater pieces for her company Shakiri/Rootworker. Known for confronting controversial issues, her work has toured in Black Choreographer's and been listed on the "Best Ten" of the year by the San Francisco Bay Guardian. Shakiri is recognized for her role as Nutcracker in the highly acclaimed and long-running, "Revolutionary Nutcracker Sweetie." She trained with and was a member of Ed Mock's dance company.
Shakiri has developed a dance/theater piece titled DEAR LOIS inspired by letters written to her mother during WWII and has exhibited paintings at the Kuumba Art Gallery in Sacramento. As an arts educator, Shakiri takes tremendous pride in having introduced several hundred children to the world of dance and theater.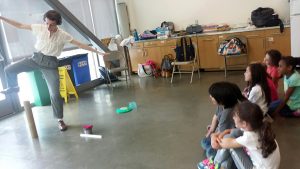 Emma Jaster
Theater, Clown, and Puppet Instructor
Emma is an actor, clown, puppeteer, choreographer, director, and teacher and has been called a "splendid mover" (The Washington Post) and "a master of her craft" (Baratunde Thurston). She has performed in New York at Dixon Place, The Brick, Robert Wilson's Watermill Center, and HERE Arts Center. She has worked with Cie. Pas de Dieux in Paris, Natanakairali Institute for Sanskrit Theater in India, LaMama's International Theater Symposium in Italy, and U-Theatre, a Grotowski-based Zen-drumming troupe in Taiwan. She is the recipient of two Roland Wood Fellowships for independent graduate study in theater and dance, a HARP artist residency at HERE Arts, and a 2013 artist fellowship from the Washington DC Commission on the Arts and Humanities which funded the initial development of her last work, "To Know a Veil" ("Jaster has created the kind of performance for which the 21st century is going to be very hungry" -playwright Gwydion Suleibhan). In 2015, Emma performed in Cutting Ball Theatre's production of "Antigone" and was featured with the cast in a story about this production in American Theatre Magazine. She earned her BA in Theater and Dance from Amherst College and studied physical theatre at the Lecoq School in Paris.
Nick Olivero
Artistic Director
Nick is a director, teacher, and clown extraordinaire. As Artistic Director of Boxcar Theatre, he oversees the creation of new and adapted plays. Nick is also founder and Creative director of The Speakeasy, with name like you have for Boxcar ) an immersive San Francisco theater experience at the Palace Theater. Nick's experience with young adults runs the gamut — from working with youth playwrights, leading workshops and acting classes targeted to younger actors, to directing youth-performed musicals. Earlier, he directed musical theatre performances for The Imagination Players, a children's theatre based in Berkeley. He also entertains as Mr. Scruffy the clown at children's parties when he is not directing. Nick came to San Francisco in 2003 from Chicago, where he received his Bachelors in Acting and Directing from DePaul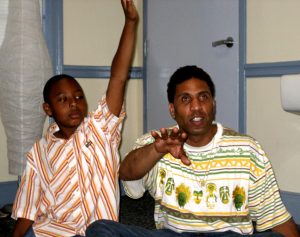 Myers Clark
Theater Instructor and Director
Myers Clark made his stage debut at age 12 in a Broadway production of "Porgy and Bess" at San Francisco's War Memorial Opera House. Next, he attended American Conservatory Theater's Young Conservatory program and performed at the Geary Theater in San Francisco.
In 2017 Myers was nominated for a Theater Bay Area award for his performance in Lorraine Hansberry Theatre's "Home" directed by Aldo Billingslea. He has performed in over 25 professional and community theater productions at the California Shakespeare Festival, San Francisco City College's Diego Rivera Theater, San Francisco State, and the University of San Francisco Gershwin Theater. He also held the title role in the critically acclaimed production of "The Death of the Last Blackman in the Whole Entire World" at the Cuttingball Theater. He has appeared in seven independent films, including "Broken Arrows," just released, and "Rent," the 2005 Disney movie. Experienced in working with youth, Myers has taught at the Ella Hill Hutch and Booker T. Washington Community Centers in San Francisco's Western Addition and is the proud father of an aspiring teenage actress.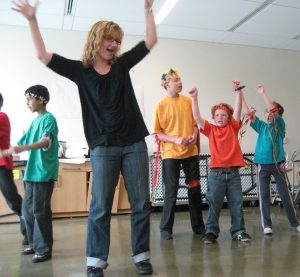 Amy Penney
Theater and Music Director and Instructor
Amy Penney is an actor, singer, dancer, director, writer, and teacher who has worked extensively in Los Angeles, San Francisco, and Arkansas. Having studied dance for over 20 years, she has a wealth of knowledge and performance experience in ballet, tap, jazz, and clog dancing. She has appeared in a variety of leading roles in theater productions at numerous theatres throughout the country, including San Francisco's New Conservatory Theatre and Ray of Light Theatre, and Los Angeles's Theatre Forty, Secret Rose Theatre, and Hudson Theatre. Amy won an LA Weekly Theatre Award for Best Featured Female Performance in "Hound Dog," performed at the Hudson Theatre. Amy also has appeared in film and television, including two feature films "Holyman Undercover" and "Destiny" and has also played roles on "Boston Legal" and the Sci-Fi Channel's "Monsters of the UFO." Amy has directed plays at the for New Conservatory Theatre Center (NCTC), Synapse Institute, and East Bay Center for the Performing Arts, and at the Land Ark Garage Theatre Company in Los Angeles and at the University of Arkansas at Little Rock. An accomplished writer, she has written a comedy feature screenplay and directed her one-act play, "The Lady In Red," at a one-act festival at the University of Arkansas.
Amy has taught extensively, including teaching acting technique and scene study classes to youth and adults in LA for over ten years at Strasberg Institute, Ventura Court Theatre and The Actor's Forum, youth drama classes for San Francisco's NCTC, and Artist In Residence Programs at several schools and summer programs in the San Francisco Bay Area. She also directed a youth choir for the world peace organization, Soka Gakkai International. As part of America's Pride Program, Amy conducted weekend workshops in drama, dance, and singing and cast fifty students from Arkansas Public Schools to perform at Arkansas's State Conference. She wrote, directed, and choreographed students in a show that was performed for an audience of 2,500.
Amy graduated (magna cum laude) from the University of Arkansas at Little Rock with a B.A. in Theatre Arts.