Don't miss the next Handful Players event by, for and starring kids.
Looking Back, But Moving Forward
The Handful Players kids kicked it old school with "The Frisco Kid", the true story of Lonnie "Pop Tart" Green, a legendary dancer from the Fillmore District's strutting scene in the '70s. Written and directed by Bay Area hip-hop artist Rahman Jamaal and co-directed with Ben Baker, the production premiered on May 18, 2019 at the African-American Art & Culture Complex in San Francisco.
The talented students of Rosa Parks Elementary School recreated pivotal moments from Lonnie's childhood when he first embraced dance at age 11. Archival images from back in the day paid homage to the Fillmore's rich cultural history, while the kids mastered Lonnie's funky dance moves. And Lonnie himself was there to cheer on the Handful Players, taking the stage at the end to celebrate their performance.
A tribute to the Fillmore's vibrant past, performed by its future, "The Frisco Kid" is a testament to the value of looking back while moving forward.
Led by Handful Players' very talented artistic team, the students worked on this production for four months. "The Frisco Kid" featured costumes by Rene Walker, set design by Joe Colmenares. The students also opened the showcase with hip hop dance performances choreographed by Brandie Norris.
Renowned jazz pianist Dee Spencer and Handful Players' amazing theater, dance and hip-hop teaching artists all starred in the opening act performances. Peter Fitzsimmons, an actor and Handful Players board member, warmed up the crowd as the afternoon's emcee.
Watch Mayor London Breed's Speech from last year's production:
Old School Cool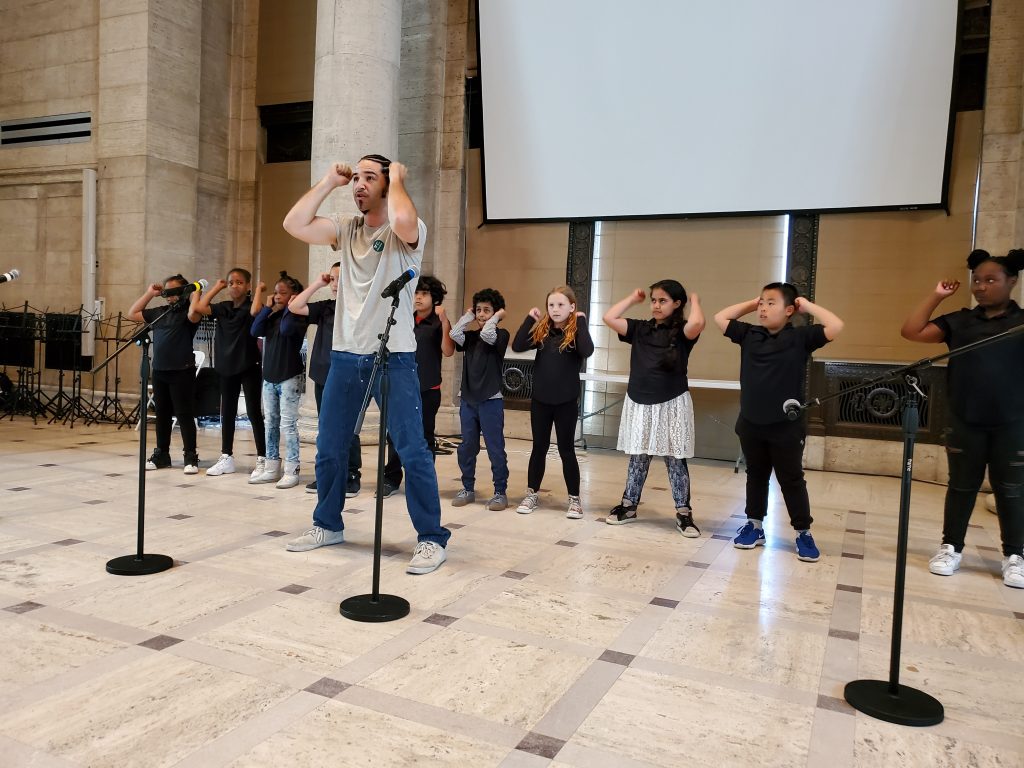 The Handful Players were the opening act stars at this year's San Francisco Unified School District Arts Festival! The annual event, now in its 33rd year, began on April 27 at the Asian Arts Museum, kicking off a weeklong, performing arts showcase from public school students throughout the city. Talented students from Rosa Parks Elementary School gave audiences a sneak peek of our newest production, "The Frisco Kid," about the Fillmore District's struttin' dance legend Lonnie "Pop Tart" Green. The kids strutted their stuff, performing the boogaloo, the robot and other old-school moves. Many of the students were excited to take the stage for the very first time. Written and directed by Bay Area hip-hop artist Rahman Jamaal and codirected with performing artist Ben Baker, "The Frisco Kid" was later performed on May 18 to a packed house at the African-American Art & Culture Complex.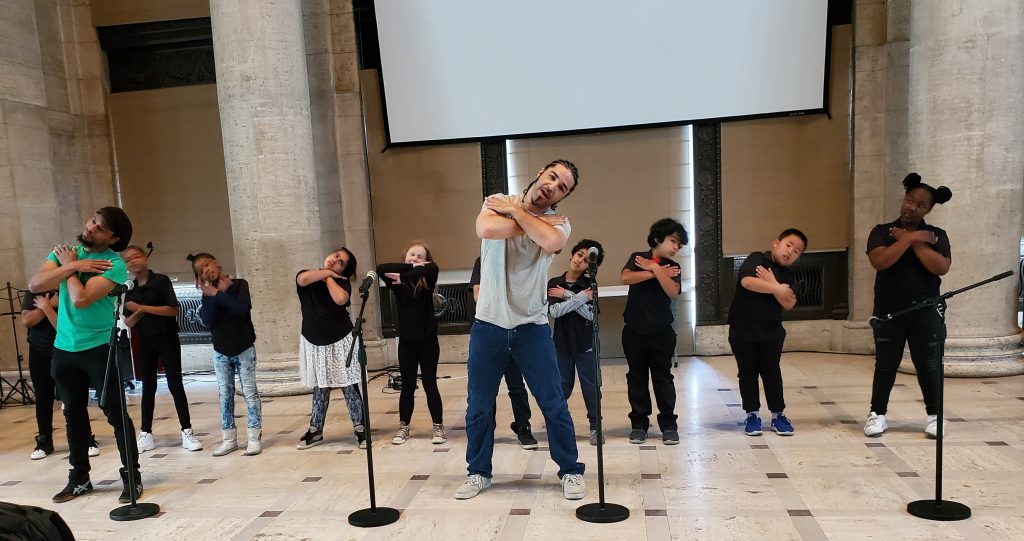 ---
Picking Up STEAM
Summer just got STEAMier and we're not talking about the weather! In celebration of National Summer Learning Day on July 12, Handful Players collaborated with Mo'MAGIC Western Addition youth organizations to bring the STEAM (Science, Technology, Engineering, Arts, Mathematics) to kids in the community. The action-packed day focused on fun educational activities, including an Eco-Friendly Superhero Puppet-Making Station. Handful Players' resident puppet artist, Laura Echegaray worked with the kids to create superhero puppets with paper straw launchers, illuminating principles of physics like gravity and air pressure. The event also featured author readings, dance workshops, outdoor activity station and an appearance by San Francisco Public Defender and Mo'MAGIC founder Jeff Adachi. The word on the street is that the kids had a lot of fun and learned some new things before they head back to school.
---
Mo'Magic 2018 Summer Starts Now!
---
Mo'Magic means mo' learning, mo' fun, mo' reading — all summer long! The San Francisco-based non-profit organization held its official Summer Kick-Off Event at Civic Center Plaza on June 20. Kids enjoyed STEAM-based activities, author readings, face painting booths, sports and more. Mo'Magic's unique programs aim to stave off "summer learning loss", keeping kids engaged, entertained, inspired and reading! Students receive free books from a curated reading list. Handful Players collaborates with Mo'Magic, developing musical theater and performing arts activities that expand and reflect the themes from the books. Mo'Magic serves a diverse array of San Francisco youth, including kids from Booker T. Washington Community Service Center, Don Fisher Boys & Girls Clubhouse, Buchanan YMCA, Margaret Hayward Rec-Connect, Magic Zone and Up on Top. Hope to see you this summer!

---
Oregon Shakespeare Festival Comes To The African American Art & Culture Complex

Thursday, November 16th 4:00 pm – 5:30 pm
Handful Players is thrilled to announce that, in conjunction with the African American Art & Culture Complex, and the African American Shakespeare Company, we will be sponsoring a school tour production by OREGON SHAKESPEARE FESTIVAL, one of the most prestigious and well-respected theater companies in America! This event is free for Western Addition youth and families and, is the only public community show that Oregon Shakespeare Festival will have in San Francisco.
Their show will include a dramatic (abbreviated) performance of Shakespeare's Romeo and Juliet, a tragic tale full of contrasts of long-standing feuds and young love.
This will be followed by a second performance called Expectations. Using a medley of scenes from modern plays and Shakespeare, the program will provide students with an entertaining insight into the world of expecting the unexpected!
WHEN: Thursday, November 16 4:00 pm – 5:30 pm
WHERE:  African American Art and Culture Complex, 762 Fulton Street, San Francisco
WHO: Students 9 years and older, and Western Addition community and families
ADMISSION:  Free
QUESTIONS:  Judith Cohen at 415-921-8246 or Ryan Marchand at 415-471-9171
We can't wait to see you there.
---
THURSDAY 10/26 JOIN HANDFUL PLAYERS AT THE
AFRICAN AMERICAN ART & CULTURE COMPLEX OPEN HOUSE

The African American Art & Culture Complex, "The Center", has been home to countless artists based in the Bay Area and some who have even been simply passing through. It is a space where legends are made and legacy is built. It is a beacon of light and hope, imagination and creativity, birth and freedom.
The night features TWO exhibition opening receptions: THE BLUE PERIOD – The Art of Malik Seneferu and HOMECOMING: Legacy. Legendary. where we tip our hats to "The Center" AND the people who have contributed and dedicated their lives to the arts and culture of African Americans and people of the African diaspora.
IN THE BUILDING!
THE BLUE PERIOD by Malik Seneferu
HOMECOMING: Legacy. Legendary. featuring murals by Bessie JohnsonKeith K Dub Williams Danny King Melanin Buford Eesuu Orundide
RESIDENT ART ORGANIZATIONS: Cultural Odyssey, AfroSolo, African American Shakespeare Company, African American Historical & Cultural Society, and Community Grows!
YOUTH PROGRAM: Project Level Danielle Banks, Handful Players, Larkin Bushido Karate, Samba Funk, and more!
ART INCUBATOR: SFBATCO, FELY TCHACO, MICAH MORGAN, PUSH Dance, CHRISTOPHER BURCH, AND LUNA MALBROUX!
Don't miss this night of ART!
RSVP: OpenHouse@aaacc.org
---
Award-Caliber Talent

Congratulations to the talented Handful Players artists and alumni playwrights who are being honored at this year's Theatre Bay Area Awards (TBA) Celebration.
Theatre Bay Area recognizes artistic excellence from the past theater season. Marcus Gardley, who wrote the 2007/2008 Handful Players production, "The Fillmore Five: a jazz musical rhapsody," is a finalist for his play, "black odyssey".  Lauren Gunderson, who wrote "Science Girl Around the World" for our 2011/2012 season, received two nominations for her play, "Miss Bennet: Christmas at Pemberley."
In addition to being dedicated Handful Players theater instructors, Myers Clark and Tristan Cunningham are also gifted actors. They are both being recognized for their starring performances in the Lorraine Hansberry Theatre production of "Home".  Nicole Helfer, who has taught dance at Handful Players, is among the finalists for Outstanding Choreography for her work in "No, No, Nanette" and "Pride and Prejudice – The Musical".
Two members of the Handful Players family are receiving special honors. Eugenie Chan, whose play, "Rainbow in Your Corner", highlighted our 2009-'10 season is this year's recipient of the Rella Lossy Award for her latest work, "Madame Ho". The Playwright's Foundation, a generous partner and contributor to our organization over the years, is receiving the prestigious 2017 TBA Legacy Award. Congratulations to Amy Mueller, Artistic Director of the Playwright's Foundation, who is also a Handful Players board member.
We'll be cheering everyone on at the TBA Awards Celebration, Monday, October 30, 7 pm at the Herbst Theatre. If you join us, you'll notice some familiar faces as the masters of ceremony—our very own Tristan Cunningham and Handful Players alumnus/"Appetite for Books" playwright, Jeff Raz.
For tickets and more information, visit http://www.theatrebayarea.org/?AwardsCelebration
Powerful Words Echo
Congratulations to Handful Players spoken word teacher Tassiana Willis for her "standout" performance in the October 7th premiere of Echoes, a new collaboration between spoken word poetry non-profit Youth Speaks, esteemed classical ensemble Kronos Quartet, and rock duo the Living Earth Show that pointedly talks about the cycles of gentrification and displacement.
KQED said, "Here was a group of poets who came from the communities hit hardest by these forms of systemic inequality, bluntly addressing their struggles to an audience of gentrification's beneficiaries. And yet, even though Echoes confronted its audience with their place in this cycle, the show got a standing ovation — a hopeful sign that its urgent message was received."
Handful Players is excited to have Tassiana's talented voice working with students in the Western Addition (where she grew up)!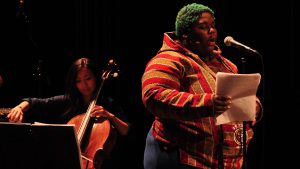 ---
Smart Splendour
Our multitalented musical director Samantha Jackson is currently acting in the Bay Area premiere of Abi Morgan's play, "Splendour". Directed by Barbara Damashek, "Splendour" is a compassionate, dispassionate, icily probing glimpse into the minds of four women. The San Francisco Chronicle hailed Sam's nuanced performance as "smart." "Splendour" is playing at Berkeley's Aurora Theatre through July 23.
Tickets and information: www.auroratheatre.org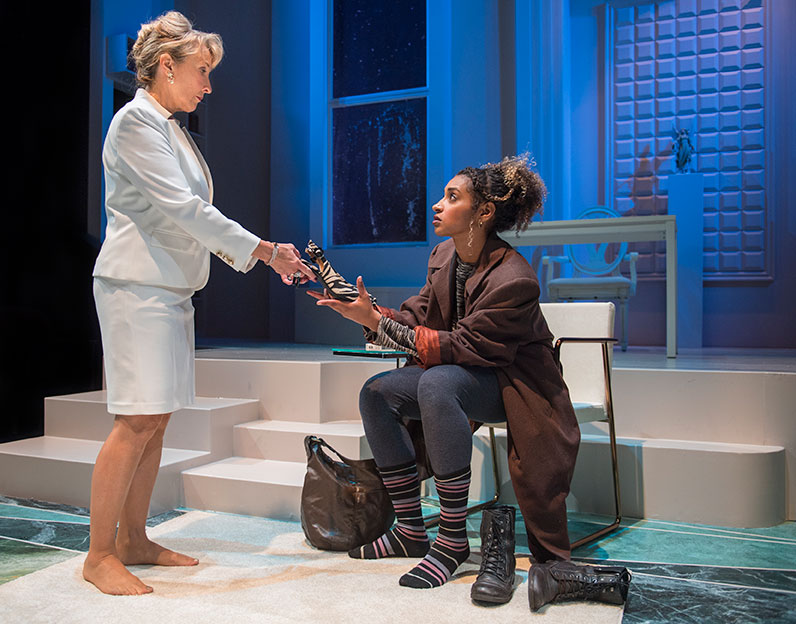 ---
The Play's the Thing
Handful Players playwright Lauren Gunderson's provocative new play, "The Fatales," will premiere at the 40th Anniversary Bay Area Playwrights Festival. The festival, held July 13-23 at San Francisco's Custom Made Theatre, showcases some of the brightest new voices from the next generation of theater.
Information: https://playwrightsfoundation.org/2017-plays/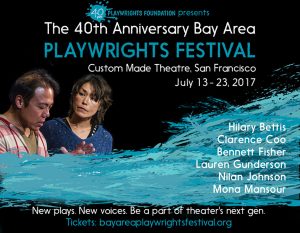 ---
Poetic Justice
Discover the poetry of Virginia Barrett, Handful Players' resident storyteller and puppeteer in the book Poetry of Resistance (University of Arizona Press), and in the literary journals New Mexico Review and Belle Rêve.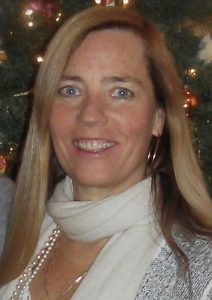 Read Virginia's recent poems online:
Virginia's new engaging poems can be seen in these online journals:
"April Morning" in panoplyzine.com
"The Birds Come Back Each Year", "The Repair" in Literarynest.com
---
Uptown Funk
When our talented musical director Samantha Jackson isn't working with kids at Handful Players, she's bringing down the house as the lead singer of The Gentleman Amateurs. This six-piece band melds the raw energy of rock, the sweetness of soul and the sophistication of jazz, drizzled over a bed of funk. The Gentlemen Amateurs have performed at The Great American Music Hall, Bottom of the Hill and The Starry Plough.