Taking Kids to the Next Stage
Casting a Big Light Since 2007
Handful Players provides free, inclusive year-round musical theater and performing arts programs for children at schools and community centers in San Francisco. Our dedicated team of experienced artists and teachers guide kids, ages 8-18, through an exciting series of theater arts classes, including acting, singing, dance, puppetry, clowning, spoken word, and set painting. The children collaborate with acclaimed theater playwrights to create original, culturally relevant plays, performed live on stage for their families and the community.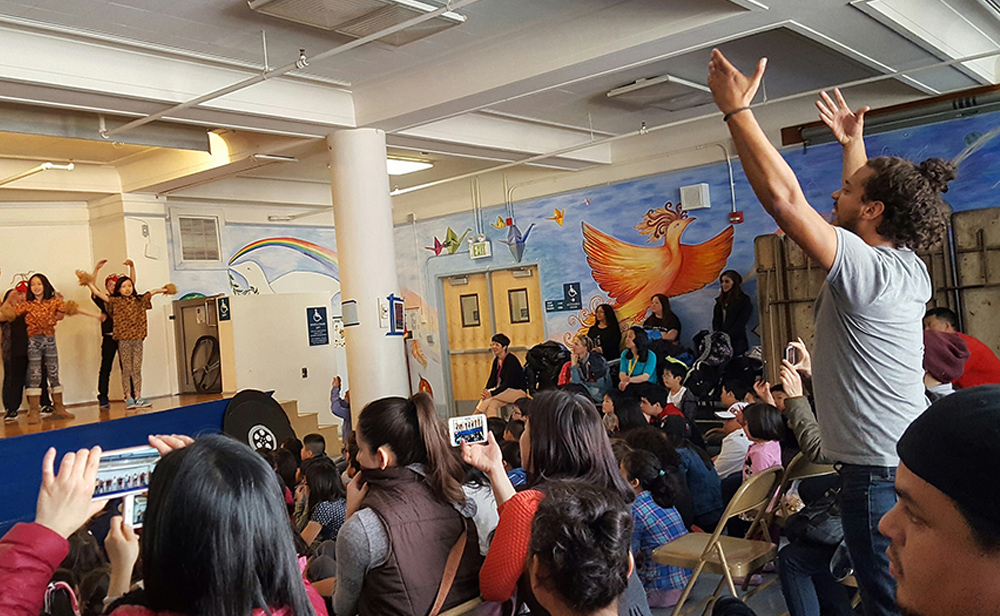 Our Vision
Our playbook? We try to stick to this script.
Kids come first: They're the reason for everything we do. Our primary goal is to assist every child with their personal development, whether it's building self-esteem, learning new skills or finding their creative voice. Also, we want them to have fun!
Prep 'em for a bright future: The memorable experiences kids have at Handful Players—not to mention the friends and mentors they meet—build a strong foundation for a promising tomorrow. We teach kids teamwork, collaboration, organization and communication, practical skills to help them go far.
Diversity sets the stage: We celebrate the social, cultural, economic and racial diversity that makes our community stronger and more deeply connected. By enhancing creative opportunity for kids and audiences, Handful Players helps build bridges that enrich all generations. We work with a diverse group of artists and playwrights to explore themes and topics relevant to the children, including bullying and combating discrimination.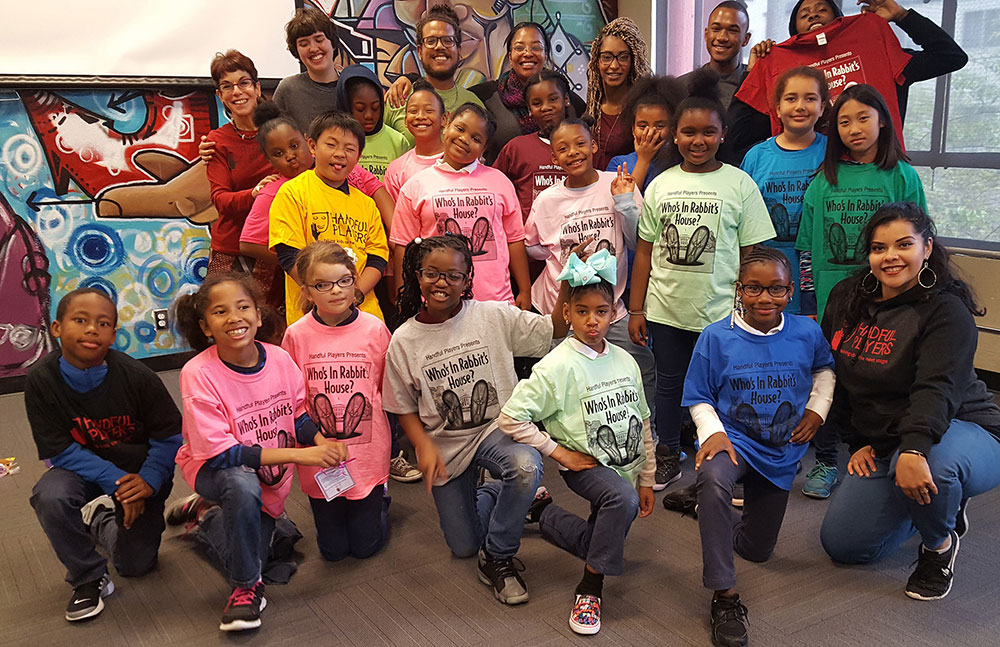 Cast a big light: Our team of exceptionally gifted artists and mentors inspire kids to dream big with constructive, collaborative workshops, unique cultural experiences and innovative original theater.
It takes a village (and a cast of thousands): We leverage the extraordinary talent and commitment of the San Francisco community, uniting a dynamic group of schools, grassroots organizations, brilliant artists and musicians, dedicated volunteers and generous contributors to create magical theater experiences for every child.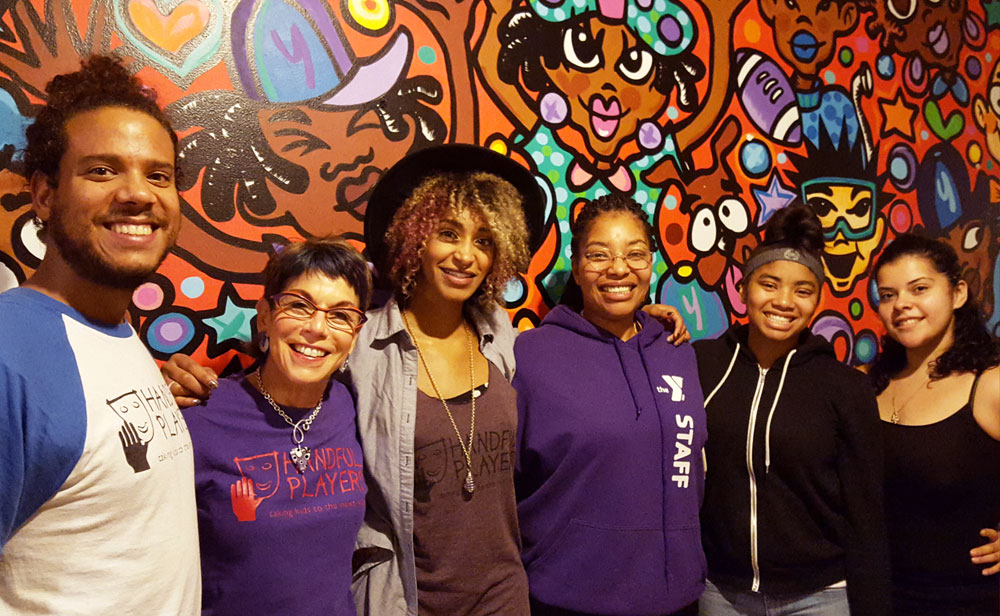 Our Story
Since our inception in 2007, Handful Players has spent more than a decade bringing unique theatrical workshops and after-school programs to kids in San Francisco's Western Addition neighborhood. With the active participation of artists, educators, community partners and a strategic board, we provide free, high-quality performing arts activities in a safe, positive environment. Our workshops have culminated in 135 student performances, with live musical accompaniment and free receptions for the community.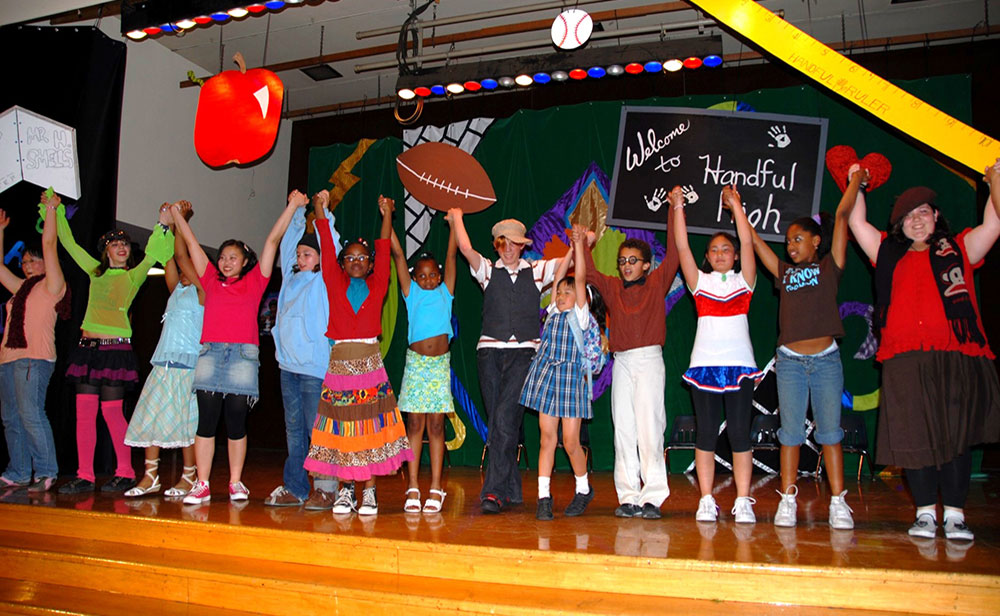 We've helped over 3,650 students thrive, offering more than 3,900 hours of musical theater workshops. Our team of innovative teaching artists, playwrights, and jazz musicians reflect the neighborhood's demographics, serving as inspirational role models and mentors. We have commissioned nationally recognized playwrights to write 95 original plays in collaboration with the kids, exploring such culturally relevant themes, as bullying, acting with empathy and the rich history of the Fillmore jazz district. By hosting the children and their families at professional theater events like the African American Shakespeare Company's "Cinderella," ACT's "A Christmas Carol," and the Oregon Shakespeare Festival's student tour, we've enriched and empowered a diverse, often underserved community.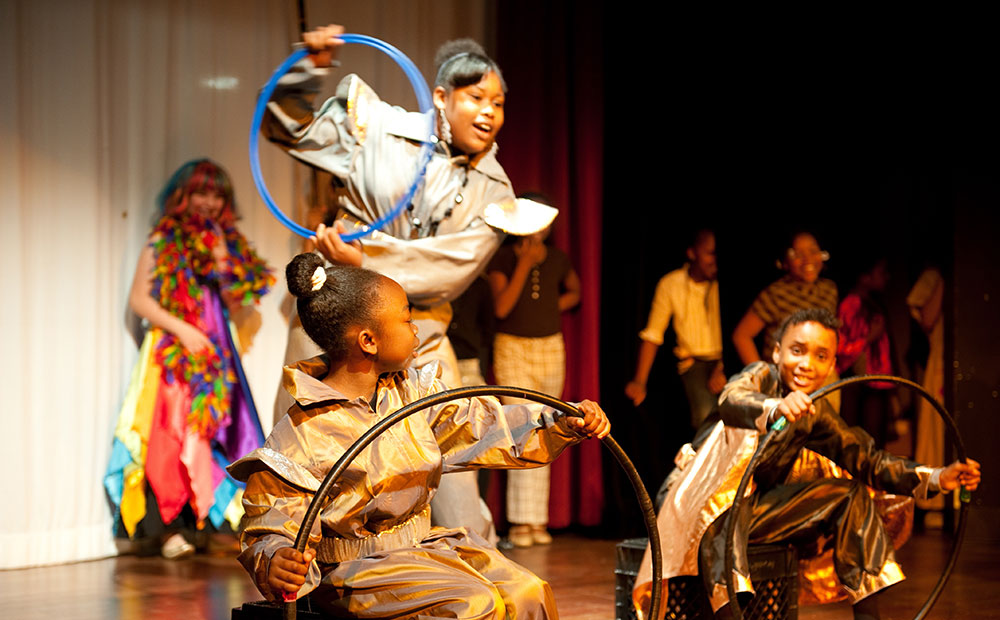 Awards & Recognition
CBS-KPIX 5 Jefferson Award for Community Service
Theatre Bay Area Legacy Award
California Arts Council Grant for Artists-In-Schools Extension Programs
Mo'MAGIC Community Connector Award
San Francisco Board of Supervisors Certificate of Recognition
California State Senate Certificate of Recognition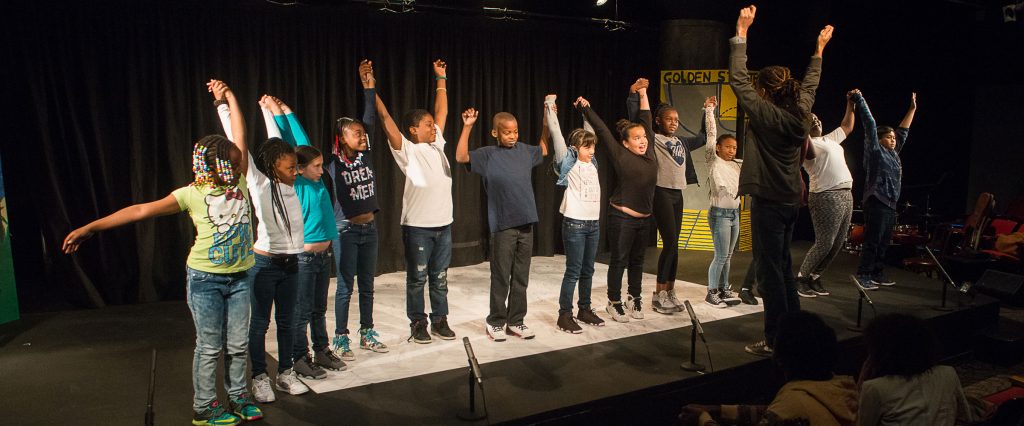 Community Partners
Please give a hand to our dedicated community partners, whose generous support & assistance make our programs possible.